Dr Maurice Collins
Consultant Surgeon
MB, B.Ch, BAO, DLO, FRCSI, FRCS, FRCSEd.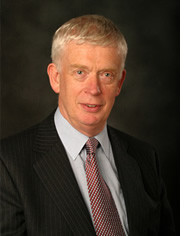 Dr Collins is Medical Director and Team Principal of Hair Restoration Blackrock. He was educated at Belvedere College Dublin and did his undergraduate medical studies at University College Dublin. After graduating as a doctor he trained in General Surgery and received his Fellowship (FRCSI) in this specialty from the Royal College of Surgeons in Ireland. Dr Collins then undertook specialist surgical training in Ear, Nose and Throat Surgery and was awarded a Fellowship (FRCS) from the Royal College of Surgeons in London. He subsequently received a further Fellowship (FRCSEd.) in Head and Neck Surgery from the Royal College of Surgeons in Edinburgh. He has practised as a Consultant Surgeon in the Blackrock Clinic for the past 20 years.
Dr Collins' interest in hair transplant surgery started fifteen years ago and he has trained and studied internationally in this specialist subject with some of the best experts in the world. Dr. Collins and his team regularly attend, and participate in, the annual conferences of The International Society of Hair Restoration Surgery (ISHRS) and the European Society of Hair Restoration Surgery (ESHRS). Dr Collins contributes to the ISHRS Hair Transplant Forum International bi-monthly newsletter and was named Surgeon of the Month in May/June 2007.
Dr Collins has invited colleagues from around the world to HRBR in Dublin and has also attended numerous workshops in hair transplant surgery in both Europe and the United States. His knowledge and expertise on the subject of hair restoration surgery is recognised internationally. As Ireland's only qualified surgeon practising hair restoration medicine, he is regularly asked to comment on related subjects in the media. Dr Collins has appeared on RTÉ's The Late Late Show in addition to numerous radio features.
On a personal level, Dr Collins' interests include flying (he is a qualified helicopter pilot), hill walking, climbing (he has climbed Mont Blanc and Kilimanjaro), cycling and men's health issues. He is proud to be the great-nephew of General Michael Collins. To see historical footage please click here.


Dr Joseph O'Connor
Consultant Surgeon
MB, BCh, BAO, FRCS RCPS Glasg, FRCS Edin, FRCS Eng, FRCSI.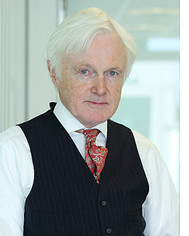 Dr O'Connor was educated at Rockwell College, studied Medicine at University College, Dublin and interned at St Vincent's Hospital. He was subsequently appointed lecturer at the University of Glasgow. He then spent a period as a researcher in cardiovascular and liver transplant surgery and has contributed to the international literature on these and other subjects. His Senior Registrar General Surgery rotation included a year as Vascular Fellow at the Cardiovascular Research Center, Seattle.
Dr. O'Connor holds a Specialist Certificate in General Surgery from the Royal College of Surgeons of England. He has over 30 years experience as a Consultant Surgeon and lecturer in surgery at postgraduate and undergraduate levels. He is a fellow of the Royal Colleges of Surgeons of Glasgow, Edinburgh, Ireland and England.
Dr Brendan Fogarty
Consultant Surgeon
BSc, MB ,BCh, BAO, FRCS (Plast), FRSCI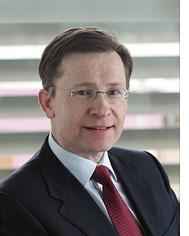 Dr Fogarty is consultant plastic surgeon and lead clinician for burn surgery at the Royal Victoria Hospital and the Royal Belfast Hospital for sick children. He is an accredited plastic surgeon on the GMC's specialist register for plastic surgery and a member of the British Association of Aesthetic Plastic Surgery (BAAPS) and the British Association of Plastic, Reconstructive and Aesthetic Surgeons (BAPRAS), formerly known as BAPS.
Dr Fogarty graduated from Queen's University Belfast and, during his plastic surgery training, worked in London, Bristol and Belfast. Dr. Fogarty has a specialist interest in cosmetic surgery and, in particular, facial rejuvenation surgery. He was the aesthetic surgery fellow at the King Edward VII Hospital, London in 2004.