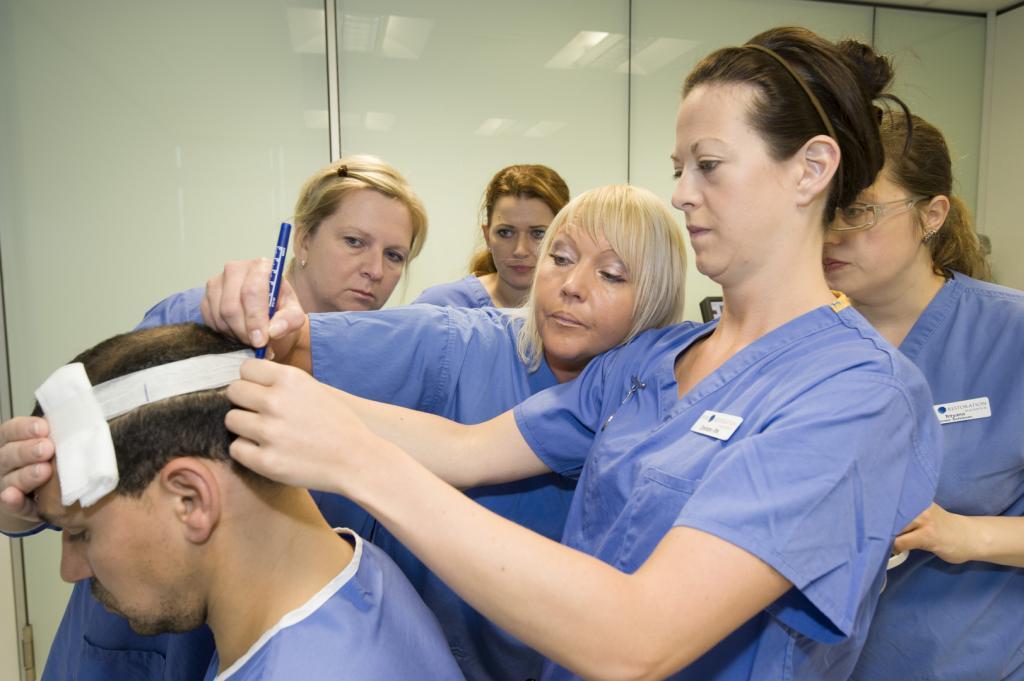 Just how busy was Hair Restoration Blackrock in 2017? Well, as you will see below, there were over 1 million individual hairs transplanted at HRBR in 2017.
About HRBR
HRBR is one of the top hair transplant clinics in the world. The specialist team of surgeons, doctors and technicians at HRBR perform a wide range of hair restoration treatments including:
FUT hair transplant surgery
FUE hair transplant surgery
Eyebrow transplants
Hair transplant repairs
Medical treatment of hair loss
Hair transplants for women.
Take a look at the infographic below to see some more interesting statistics from HRBR's work in 2017 including how many grafts were transplanted in 2017, how many patients attended HRBR for the first time in 2017, the average age of patients that underwent hair transplants in 2017, how many surgeries were completed in 2017 and the percentage of patients that travelled from the UK for hair transplant surgery in 2017.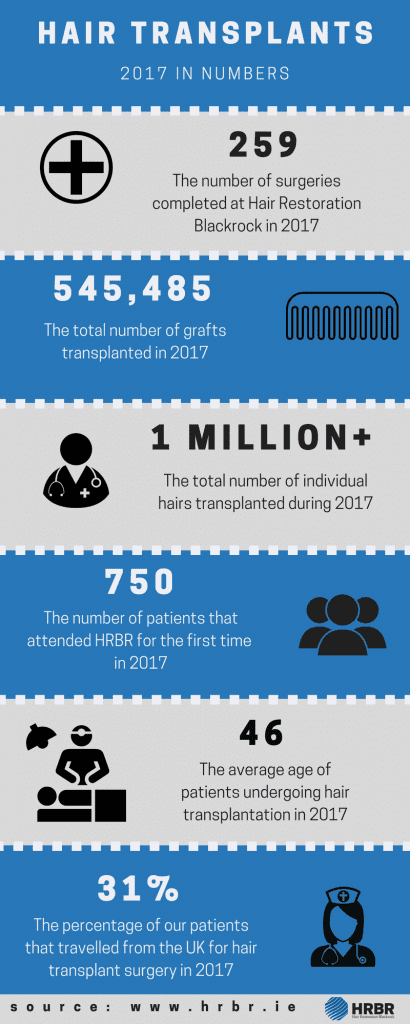 Behind the numbers
Patients are more open about their hair loss and the anxiety that it causes them. A bigger percentage of patients are no longer concerned with hiding the fact that they are considering a hair transplant. Some still are and we are well equipped to cater for all, patient privacy and wellbeing is of paramount importance at HRBR.
There is increased interest in the FUE technique, this is likely down to clinics successfully marketing the procedure, it's success rate is not as high as the FUT technique.
The age of men presenting for treatment is falling. This is a positive sign. Medical treatment for hair loss can be very effective in young men in their 20s who are starting to experience pattern hair loss.
Contact Us
If you would like to speak to one of our expert hair restoration doctors, please contact us today to arrange an appointment.
Call  +353 1 209 1000
Email info@hrbr.ie