Our patients ask us lots of questions prior to going ahead with a hair transplant at HRBR. That's something that we actively encourage. One of the most frequent questions that our patients ask is 'how will I look immediately after surgery?' It's a good question. Perhaps a more pertinent question is 'how should a person look immediately after a hair transplant?' A hair transplant carried out by a skilled team of surgeons and hair transplant technicians will leave very little redness on the scalp and any redness will have disappeared a day or two after surgery.
Brian McFadden Hair Transplant
When we look at the pictures that were released after Brian McFadden's hair transplant and the headlines that accompanied them, it is no wonder that there was such a strong negative reaction. The images seem to have caused a lot of concern for people considering hair transplants.
"Westlife singer Brian McFadden reveals gruesome hair transplant photos" Metro.co.uk

"Brian McFadden got a hair transplant and shared all the gory details" Daily Edge

"Westlife singer Brian McFadden reveals gory results of hair transplant" The Sun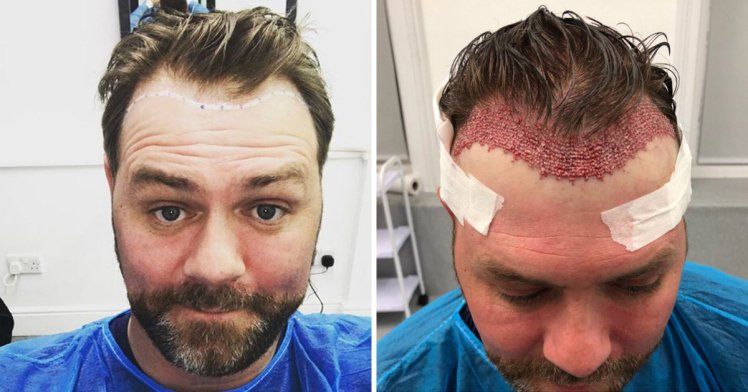 How patients look after a hair transplant at HRBR
In our years of experience we have never had a patient come out of surgery having experienced this level of trauma to their scalp. The high tech follicular unit extraction (FUE) techniques that we use to remove hair from the donor area, combined with the skill of the surgical team who transplant those follicles to form the new hairline mean that our patients do not experience such an extreme reaction.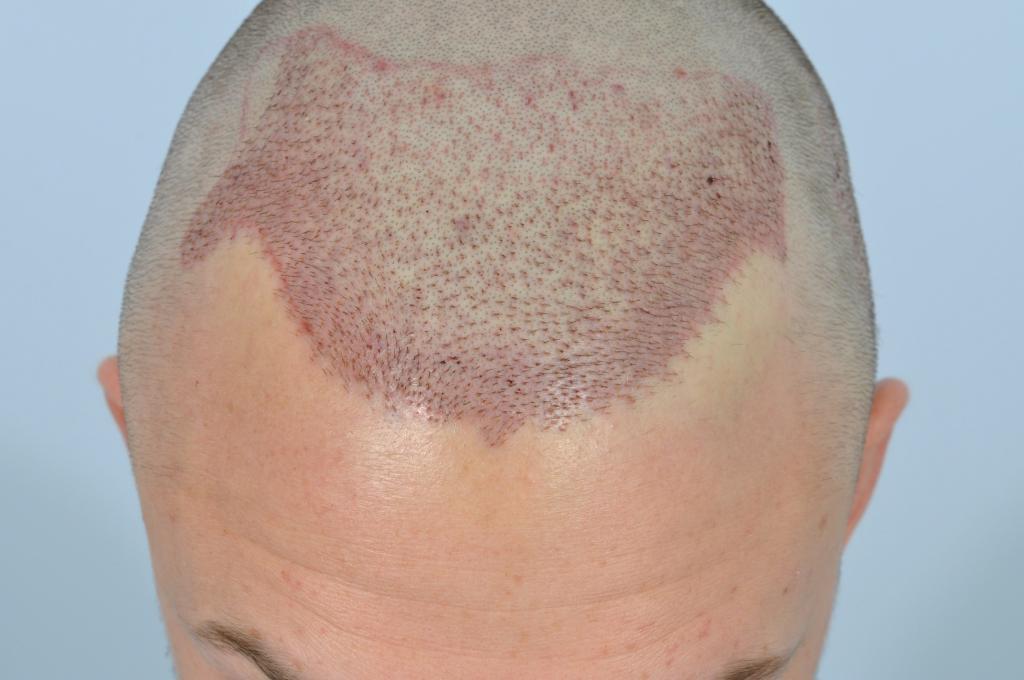 Above is an image of a patient hours after hair transplant surgery at HRBR. Note the slight redness he is experiencing in the area at the front of his scalp. This is how a person should look immediately after a hair transplant, if the transplant has been performed by a skilled and experienced team using the Ultra Refined FUE technique.
When comparing the two patients immediately after transplant, it is clear to see that there is significantly more trauma to Brian McFadden's scalp than to the HRBR patient's scalp.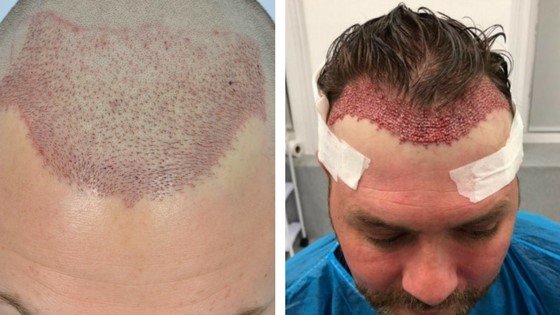 International Society of Hair Restoration Surgery issues warning
The ISHRS, International Society of Hair Restoration Surgery, has issued a warning to patients who travel abroad for low cost hair transplants. The industry is entirely unregulated and they are putting themselves at risk of people treated by unqualified people.
See the full details of the ISHRS campaign to educate the public on the risks of illegal hair restoration practices operating on the black market. The Mail Online also covered the issue in details, with some images of hair transplants gone wrong, as a result of people attending some of these black market clinics. They really illustrate how painful a bad hair transplant can be post operatively and the risk of scarring and infection to patients. Compare those images to how HRBR patients look after a hair transplant.
How painful is hair transplant surgery?
At HRBR our procedures are done under local anaesthetic and our patients usually describe mild discomfort at worst. Half of our patients do not require any pain relievers after surgery, and the others take over the counter medication for pain relief for a few days. Below is an image of our patient a few hours after surgery and the same patient the next morning.
Enquire about a hair transplant at HRBR
If you would like to find out more about the Ultra Refined FUE technique that we recommend at HRBR, or if you would like to arrange a consultation to see one of our hair restoration doctors, please contact us now.
NOTE: The information in this blog does not constitute medical advice or opinion.
Blog post updated 26th March 2019