Hair transplant surgery questions to ask and points to bear in mind
Here at HRBR we pride ourselves on our wealth of experience and professionalism when it comes to hair transplant surgery. With three qualified surgeons and a dedicated general practitioner in the HRBR Clinic, Samson House, we offer the highest standards of service and care to patients at all times. We take into account hair transplant surgery questions patients typically have and work hard to ensure that our patients understand what the procedure involves. The results of a successful procedure can be life-changing – something we see every day in our facility.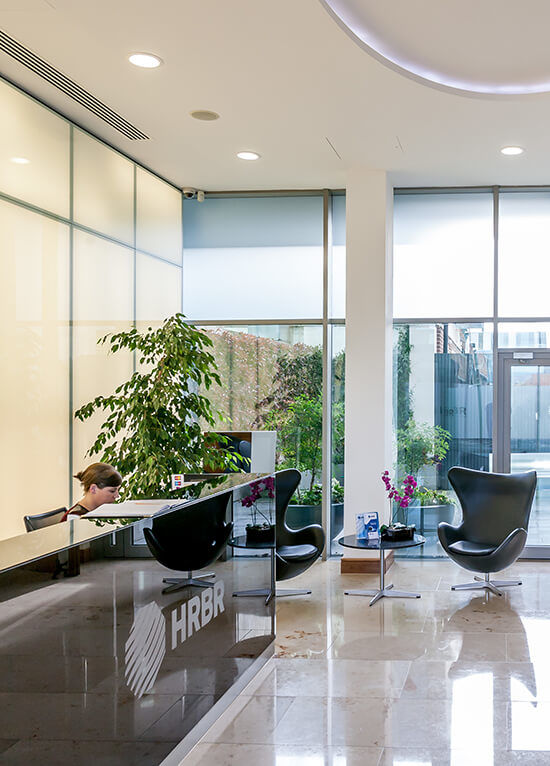 Unfortunately, we work in an unregulated industry, where many hair transplant clinics make claims they cannot keep and use language that purposefully confuses patients. Even as technology is advancing and hair transplantation is spoken about more openly, illegitimate practices operate in our midst. It is extremely important that prospective patients research clinics and methods before they commit to surgery and are aware of misleading jargon commonly used.
Hair Transplant Questions – Be wary of inaccurate language
To help break down on illegitimate hair restoration clinics, the International Society of Hair Restoration Surgery (ISHRS) has established guidelines to help members avoid what can be universally considered as misleading or unacceptable messaging. The following terms have been recognised as "red flags" – if these are used in a doctor's marketing material, it's best to avoid the practice at all costs!
"Scarless surgery"
"No incision"
"No touch"
"No cutting"
"Cloning"
"Hair multiplication"
"Non-invasive"
"Eliminates the need for additional procedures"
Unauthorised use of logos and false credentials
It's not just language that can result in empty promises. Some practices include inaccurate credentials or align their clinic with an established board to encourage patients to trust in them. Practitioners may claim that they have received FISHRS (Fellow of the International Society of Hair Restoration Surgery) status, for example, even though this is the not the case. It should be noted that nobody except the ISHRS is allowed to use the official ISHRS logo. So, when preparing your list of hair transplant surgery questions don't forget how important it is to verify your surgeon's credentials.
Other nasty tricks of the trade include using other physicians' before and after photos as their own and violating the copyright of others with photos or texts. We would like to clarify that HRBR's Founder and Medical Director, Dr Maurice Collins, has no association with any other hair transplant clinic and HRBR only boasts one location, in Blackrock, Co. Dublin.
What to look for in a hair transplant clinic
It's important to remember that legitimate clinics will not rely on false advertising to spread the word about what they do –patient testimonials and a comprehensive consultation will ease the minds of prospective patients and tell them all they need to know about the surgeons' abilities. Any practice that cannot produce proof of doctors' qualifications or makes wild claims about rapid hair growth or incision-free surgery should be avoided. Hair transplantation is not an overnight fix and hair restoration surgeons need to be realistic about the results of hair loss treatments with patients. When in doubt, read reviews and check that the clinic is registered with the appropriate medical body.
You can find out more about the ISHRS guidelines for hair transplant clinics here.
We hope you find this article on hair transplant surgery questions useful and informative. If you are suffering from hair loss and would like to discuss possible treatment options please contact us to request a consultation.